We are not experts on market research and industry forecasting, but we know how to read what the REAL experts have written. Here is our summary of industry reports from consulting giants,
McKinsey
,
PWC
, and
EY
.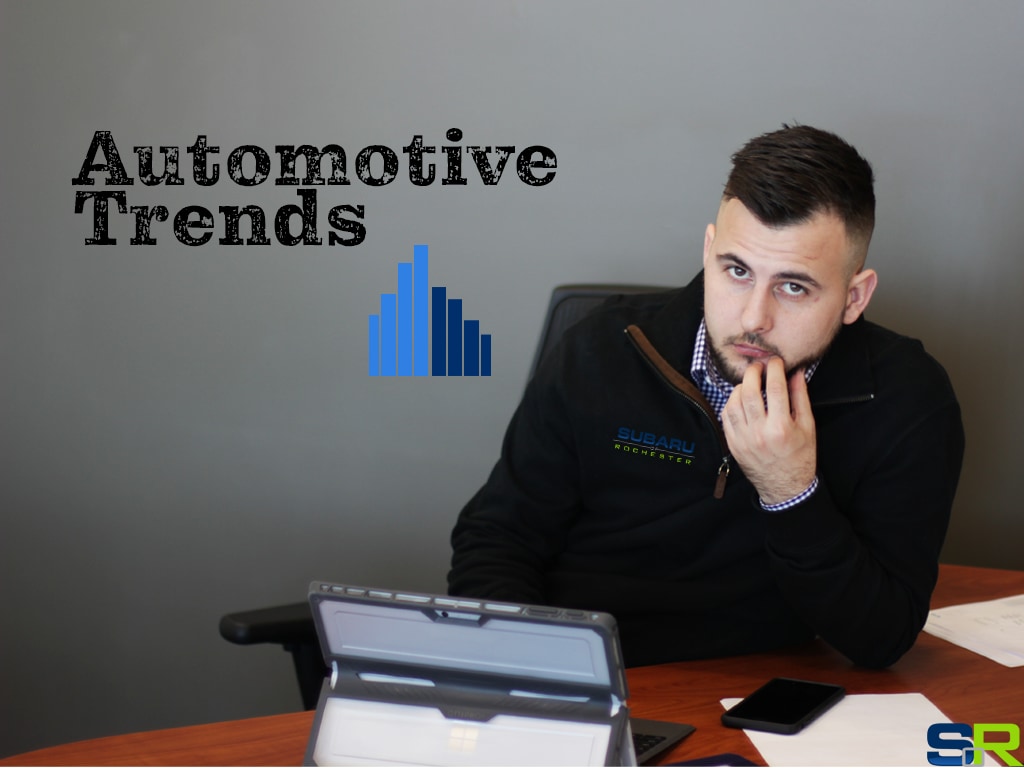 Electric/EV/Electric Vehicles, (You already know about these!)

In 2020, an estimated 10% of vehicles around the globe will be electric. While this is far from a complete EV takeover, it is still highly significant.

Digital Tech and Connectivity

Remote start from your phone, wireless Apple CarPlay and Android Auto, better navigation and travel tools
Increased connectivity with dealerships (for diagnostics and repairs), increased connectivity and driving logs for insurance purposes, and even inter-vehicle communication for increased safety and eventually, autonomous driving

New transportation practices

"Shared mobility"
Uber, Lyft, Door Dash, etc. for both goods and passengers
Amazon's two day shipping is setting new precedents
Changes in carpooling, ride sharing, vehicle sharing, and more?
Consumers will be driving more every day as public transportation usage dwindles and metro areas expand.

Industry consolidation

Sedans are going out of style, causing many of the big companies to downsize. Decreased profit margins lead to greater efficiency in manufacturing and therefore fewer vehicle options
New global economic forces are changing the manufacturing side of the industry
Do you have any opinions or predictions? Feel free to share in the comments section!