Every month we help with several different sponsorships, but in mid-November and all of December we harness the holiday spirit and lead the charge for giving back. During the holiday season every year, Subaru of America and its participating retailers roll out something special. As next year's models start arriving on the lot, northern dealerships start getting snow, and customers are recounting their blessings, Subaru boldly steps out and initiates a giving campaign of notable proportions.

At any given moment, there are hundreds of thousands of people in our country who are in difficult situations, and a likely equal number of pets in unfortunate arrangements. I won't paint an elaborate picture of the sick, poor, and marginalized because you already know. I will encourage and inspire you with the good news of what our brand is doing about it.
Share the Love is an event in which Subaru dealerships across the country commit funds from every new Subaru back to the community. Our selected hometown charity is the Ronald McDonald House. If you live in or near Rochester, you are probably familiar with this organization. Mayo Clinic makes Rochester a destination for hundreds if not thousands of people in all kinds of economic and financial situations. Some families are able to stay at the Kahler Grand for treatment, while others can't afford such luxury for weeks—sometimes months on end. The Ronald McDonald House provides an affordable, comfortable place for families of sick children to stay while in Rochester receiving treatment.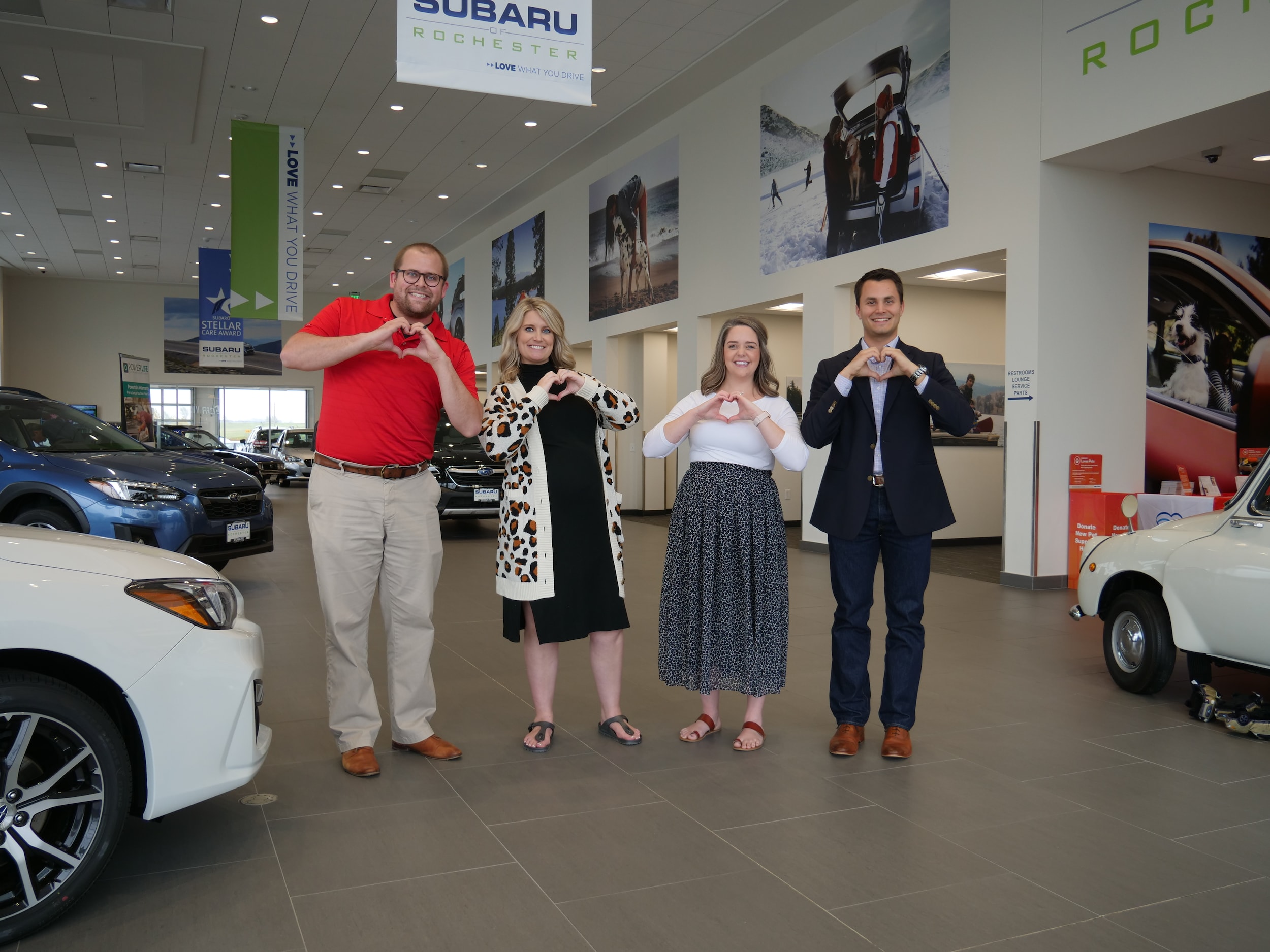 (representatives from Ronald McDonald House and Subaru meet to discuss the event.)
Our very own Luis Velez was once a guest at the local Ronald McDonald House. When Luis was younger, he and his family had an extended stay in Rochester so he could undergo treatment at Mayo Clinic. Many years later, Luis now calls Rochester his home, and he is thriving and driving as a Product Specialist at our humble dealership. This only ads to the uniqueness of our connection with this Hometown Charity.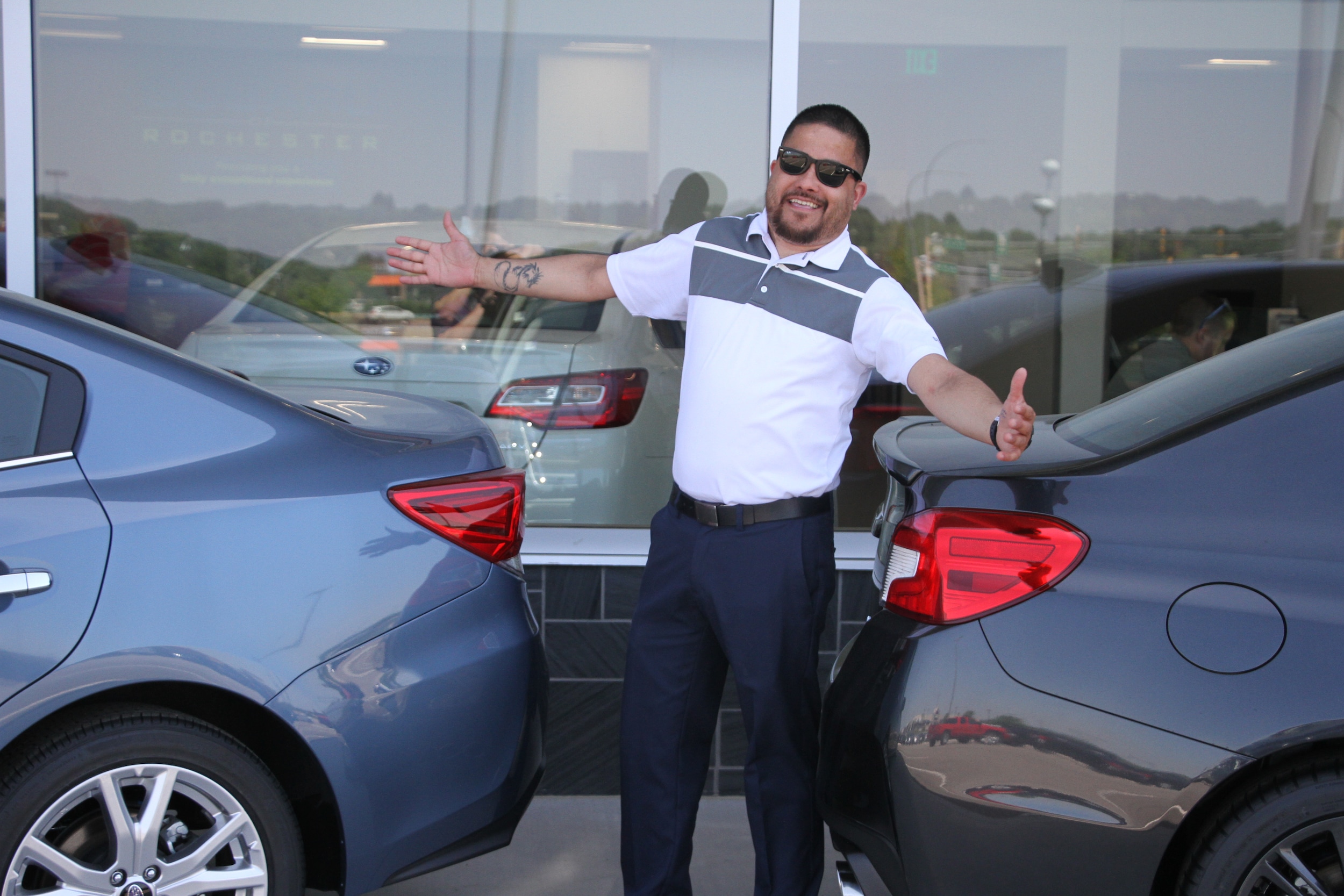 We here at Subaru of Rochester have elected the highest available match for the corporate donation, bringing the total commitment up to $300 for every new Subaru sold. Additionally, every routine service appointment results in $5 added to the pot. Let's raise some money together and support our local Ronald McDonald House!
If anyone interested in a Subaru is looking to upgrade or add to your familial fleet, then please consider making your purchase between November 15th and January 2nd.
Share the Love,
Love What You Drive,
and Love Your Community!
Jake Wessel
Marketing Director,
Subaru of Rocheseter