Subaru Leads the Charge Into the Future

How Will the Auto Industry Change in 2023?
Like anything in life, cars are always changing. These days, because vehicles are equipped with so much technology, cars tend to change incredibly quickly as advancements in tech occur. So, what can we expect to see in 2023?
Well, we don't have a crystal ball, so we can't predict the future exactly. But there are a few trends we expect to carry over into 2023 that will influence the types of vehicles we see on the road and the vehicles available to you to buy.
More Electric Cars in 2023
The first trend we expect is an increase in electric vehicles. This can mean fully electric models or hybrid models. Either way, automakers have invested big in electric mobility. 
This includes Subaru. In fact, Subaru is somewhat ahead of the trend with the release of its first fully electric vehicle known as the Solterra. The 2023 Subaru Solterra is an SUV that starts at an MSRP of $44,995 and features AWD capability, Android Auto and Apple CarPlay, and an estimated driving range between 222 and 228 miles on a single charge.
More Autonomous Self-Driving in 2023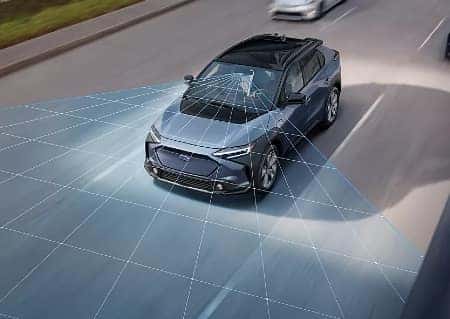 Another trend that should see advancements in 2023 is in the area of autonomous self-driving. Now, we don't necessarily expect every car on the road to be able to fully drive itself. We are probably a long way out from having that level of technology.
That said, driver assistance technologies are a nice balance between self-driving cars and you having to do all the driving yourself. Subaru has already made advancements here as well with the brand's EyeSight Driver Assist Technology systems. Some of these systems include Pre-Collision Braking, Adaptive Cruise Control and Lane Keep Assist.
[Read more: The Subaru Ascent Receives a Makeover and New Perks for 2023]
Vehicles are always changing and will continue to change in the future, but it's good to know that Subaru is right at the forefront of these advancements. Learn more from us here at Subaru of Rochester.