Subaru Battery Replacement Service in Rochester, MN
Trust the service team at Subaru of Rochester to test and replace your weak or dead battery and get you back on the road.
Learn about our state-of-the-art Express Service facility on Maine Avenue SE in Rochester, MN, and stop in when you're ready to have your vehicle serviced in a jiff. We offer convenient weekday and Saturday hours, and no appointment is necessary with our Express Service.
If you have any questions, call our Subaru service team directly at (507) 285-4744.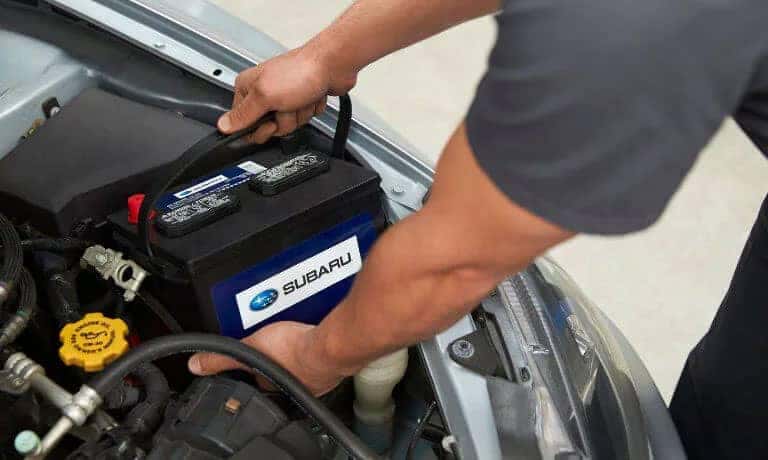 When to Get a Battery Replacement
Most vehicle batteries ― like the one installed in your Subaru when it's new ― are good for three to five years, depending on the way you drive, the weather conditions in which you drive, and the size and type of your battery.
When a battery is weakening or losing its charging ability, it will show tell-tale signs like dimming lights or slower engine starts. You'll want to have it checked as soon as possible, so you avoid jumping into a vehicle when you really need to get somewhere only to discover that it won't start.
Why a Battery Replacement Is Important
Your Subaru battery helps start your motor and provides the power for your vehicle's electrical system. It's simple: your vehicle needs a good battery in order to function.
Benefits of Getting a Battery Replacement at a Dealership
Give your Subaru the expert attention and service it deserves at Subaru of Rochester in Rochester, MN. If your current Subaru battery is an original equipment battery on a Subaru that you own, you'll be covered by the Subaru battery warranty which is three years or 36,000 miles ― whichever comes first. As an authorized Subaru dealer, we'll replace it with a new Subaru battery at no charge to you. Call us at (507) 285-4744 if you have any warranty questions.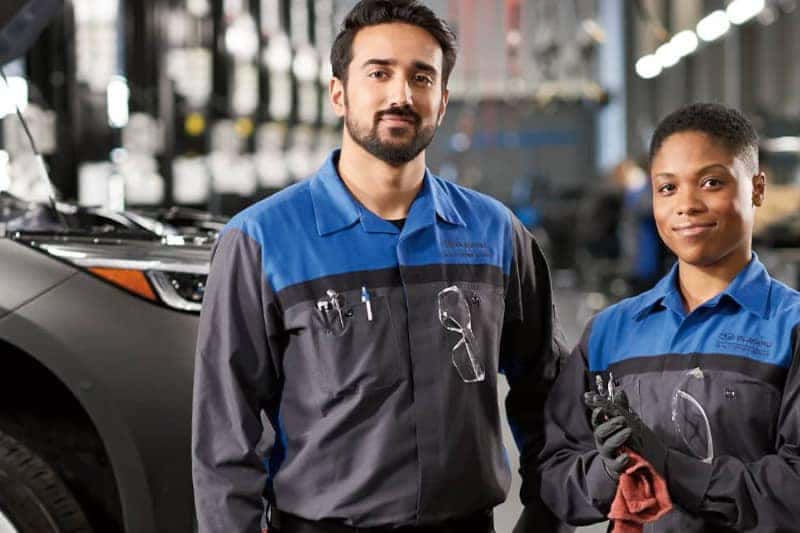 Schedule a Battery Replacement Near Me
Trust the team that knows your Subaru vehicle inside and out. At Subaru of Rochester, you'll find experienced technicians, clean facilities, and competitive pricing that includes regular service specials and parts specials to help you save more. Schedule an appointment online or call us at (507) 285-4744