Hybrid vs Electric Models

Should You Buy a Hybrid or Electric Vehicle?
These days, there are a lot of ways to save on fuel. If you want to save money on gas long term, though, you should consider a hybrid or electric vehicle. Vehicle battery technology has come a long way in the last several years. In fact, you may not even fully understand the difference between battery-powered vehicle options. Allow us to fill you in.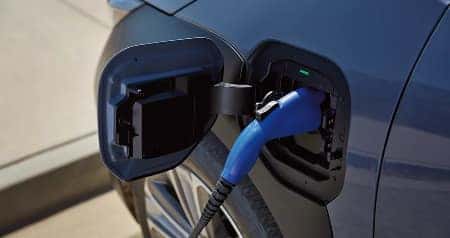 The three main battery-operated vehicle types in the United States are hybrid, plug-in hybrid and electric. Fuel cell vehicles also exist, which are similar to hybrid models but also require hydrogen fuel fill-ups.
An electric vehicle is purely powered by the vehicle's battery. There is no gasoline or diesel involved. When you run out of charge, the battery will have to be recharged at home or at a public charging station. 
Plug-in hybrid models also have the ability to operate solely on electric power (and then charged as necessary), but for significantly shorter distances. For longer distances, the vehicle will utilize a gasoline engine and electric battery/motor for efficient driving. Hybrid models are the same, except that they cannot operate on only electric power.
Hybrid of Electric Vehicle Options From Subaru
So, can you get these kinds of vehicles from Subaru of Rochester? You bet you can. Subaru offers both hybrid and electric options, with its first electric SUV, the 2023 Subaru Solterra, just released this past year. The model starts at an MSRP of $44,995.
[Read more: Subaru Leads the Way Into the Future]
If you would prefer a hybrid model, you can look into the Crosstrek Hybrid. The 2023 model has a starting MSRP of $36,845. But whichever vehicle type of electric vehicle suits you best, you can always contact us at Subaru of Rochester with all your questions. We are glad to help.