Subaru America's Winterfest 2023
Subaru of Rochester is excited to announce the return of Subaru America's Winterfest! Subaru has always gone the extra mile to create the perfect winter celebration for its customers and fans. This year, in 2023, Winterfest will be coming back to a city near you with events starting on February 11th-12th at Killington Mountain Resort in Vermont and ending at Mt. Bachelor in Oregon on April 15th-16th.
This year's Winterfest is anticipated to have a variety of entertainment from live music to spectacular views, skiing and snowboarding, daily raffles, free snacks and beverages, fun activities for your pup and so much more! Located in eight different ski resorts across the country, Subaru continues to put on these pet and family-friendly events to encourage more time outdoors with all your loved ones.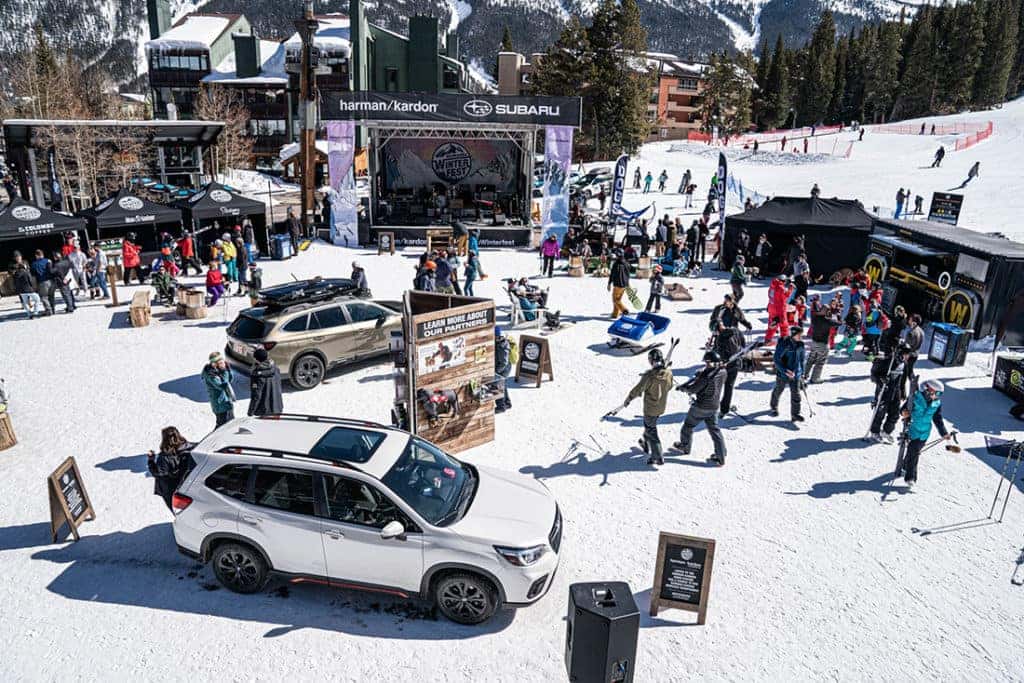 Come and Join the Fun
Subaru America is currently in partnership with POWDR, a well-known adventure lifestyle privately held company.  Along with its many activities, Winterfest is a representation of the Subaru Brand which recognizes the importance of adventure and exploring the great outdoors. Subaru is in partnership with many companies to help put together an amazing number of activities and provide the ultimate outdoor experience.
Since 2016, Subaru has continued their partnership with POWDR due to their shared passion for providing fun experiences for their customers. This tour is said to aim at promoting the Subaru Wilderness family of vehicles in all the POWDR resorts and highlight Subarus' continued love of the outdoors. POWDR has helped put on Winterfest at their many resort locations and is excited to continue making Winterfest one of the best experiences ever.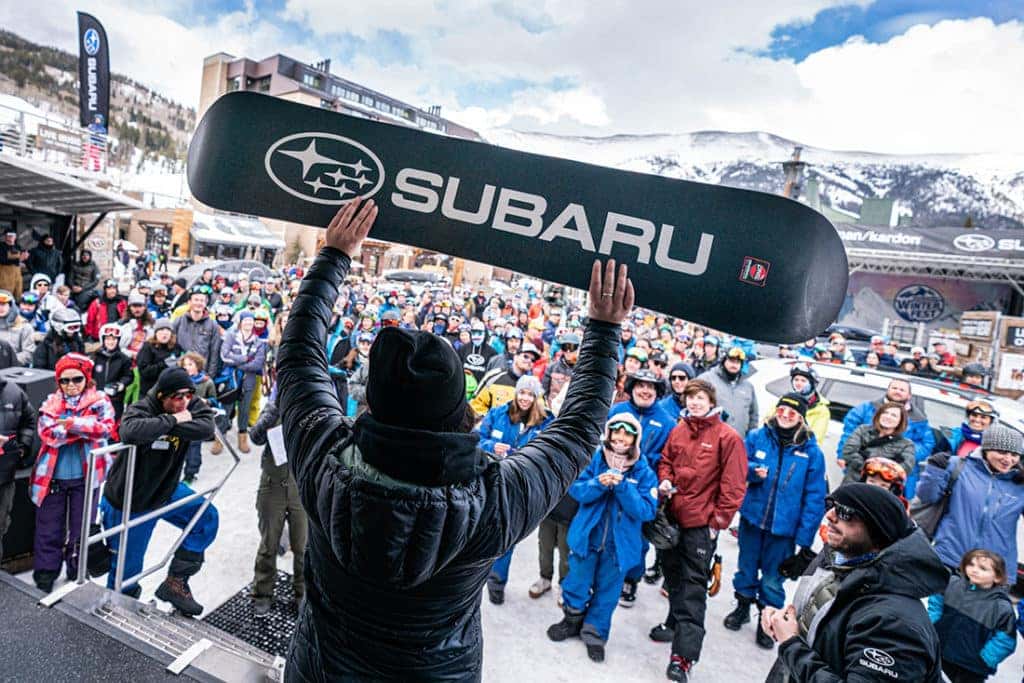 Experience It All and Show Your Support
Winterfest is not only a winter mountain lifestyle annual tour, it's a gathering of family and community supporters, all enjoying a snowy terrain.  With live music performances sponsored by Harmon Kardon, including performances by; Stringdusters and Tyler Bryant to name a few. Harmon Kardon is a partner of Subaru, providing Subaru vehicles a premium audio experience.
This winter wonderland event emphasizes on family fun along with supporting dogs and our environment with programs such as Subaru Loves Pets Promise, learn zero-landfill practices from #DontFeedTheLandfills, and the amazing traits of Avalanche Rescue Dogs.  "Subaru teamed up with the National Ski Patrol to help create a scholarship fund that sends patrols and their avalanche rescue dogs to the Wasatch Backcountry Rescue International Dog School. During the WinterFest Events this season, Subaru will donate $1 to the scholarship fund for every Subaru information form received.", per Subaru representatives.
Winterfest has a little bit of everything so that you can have the ultimate outdoor experience while still feeling a powerful sense of community throughout. Subaru of Rochester's Promise holds true in being a bigger part of our community and commitment to improving lives all around.
Find Out More
For more information on Winterfest contact a Representative at Subaru of Rochester. Our Subaru Community recognizes Winterfest as an unforgettable experience with a purpose and cause, offering an enjoyable winter outing for everyone to enjoy.
Winter is here and we know that a Subaru is the best vehicle to keep you and your family safe in those colder winter months.  Schedule a test drive of the 2023 Subaru Forester Wilderness, engineered for all your off-road exploring, with all-terrain capability, and unlimited comfort, all to experience your next winter excursion the "Subaru Way".  Speak with any member of our experienced Subaru Team to get you on your way.